09 Oct

Prevention Town Hall

Advancing, expanding, and sustaining primary prevention of sexual and intimate partner violence in the era of #MeToo and #TimesUp

From 2:00 PM until 3:30 PM

Presented by PreventConnect/CALCASA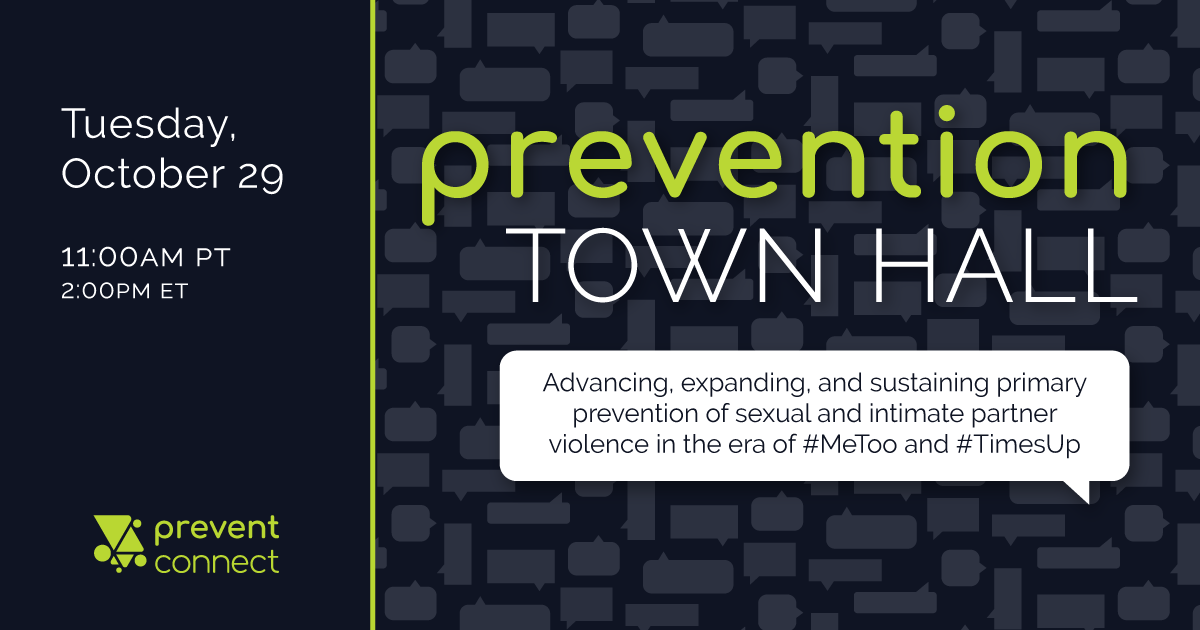 Movements like #MeToo and #TimesUp have continued to drive national discussions about sexual violence in new and encouraging ways. As conversations around supporting survivors and holding people accountable continue, it is a critical time to move prevention to the forefront. Join PreventConnect for a web conference to explore how practitioners are pivoting conversations around sexual violence to prevention, how the national dialogue has impacted prevention work, the new voices and sectors practitioners are partnering with, and what visions exist for seizing the moment and moving people towards action.
LEARNING OBJECTIVES:
Explore how the national dialogue around sexual harassment and assault has impacted prevention work
Identify new voices and sectors to partner with to advance sexual and domestic violence prevention
Engage in a candid discussion on moving people to action
HOSTS/FACILITATORS: Ashleigh Klein-Jimenez & Tori VandeLinde, PreventConnect and CALCASA
GUESTS: